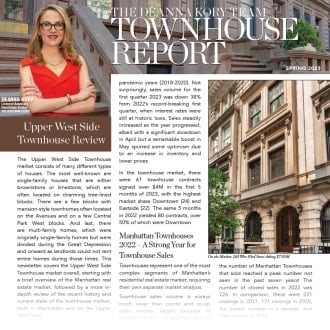 The Upper West Side Townhouse market consists of many different types of houses. The most well-known are single-family houses that are either brownstone or limestone, which are often located on charming tree-lined blocks. There are a few blocks with mansion-style townhomes often located on the Avenues and on a few Central Park West blocks. And last, there are multi-family homes, which were originally single-family homes but were divided during the Great Depression and onward as landlords could not rent entire homes during those times. This newsletter covers the Upper West Side Townhouse market overall, starting with a brief overview of the Manhattan real estate market, followed by a more in depth review of the recent history and current state of the townhouse market, both in Manhattan and on the Upper West Side. We also provide a snapshot of current inventory, houses in contract and recent sales of both single-family and multi-family homes.
The Upper West Side remains highly desirable, and townhouse living has once again become more appealing as buyers have sought out more space for less money over the past few years. With higher-than-average inventory, however, proper pricing is essential and the key to a successful sale. Assessing the sales value of a townhouse can be more difficult and less precise than condos and co-ops as there are many more variables to consider in reviewing comparable properties: above-grade square footage, floor count, width, condition, mechanical condition, renovation level, amount of outdoor space, light, location, elevator, annual tax amount and layout. Make sure to work with an experienced townhouse agent who understands your home's value and knows how to price townhouses competitively. Townhouses tend to take longer to sell and when overpriced, could result in a lower sales price than if priced correctly from the beginning.
On the market : 263 West 93rd Street
Bright and elegant, this gorgeous 5-story, single-family Upper West Side townhouse offers the elegance and scale of late 19th century architecture filled with beautiful old-world, original details, balanced by a brand, new custom renovation that includes high-end modern conveniences and comforts including a custom elevator servicing all five floors.
Comprising approximately 4,830 square feet plus a 1,150-finished basement currently configured as a full gym, this stunning home offers 4 bedrooms, 5 full bathrooms and 2 powder rooms. The home also boasts abundant outdoor space including a serene, landscaped garden filled with blooming trees and plantings off the kitchen with stairs leading to the parlor floor, as well as decked roof terrace on the fifth floor and a patio terrace on the fourth floor. The house was renovated with all the finest systems including central AC and Hyper heat heating on every floor, closed circuit video security system, a large laundry room, abundant custom closets, and all new plumbing and electrical throughout.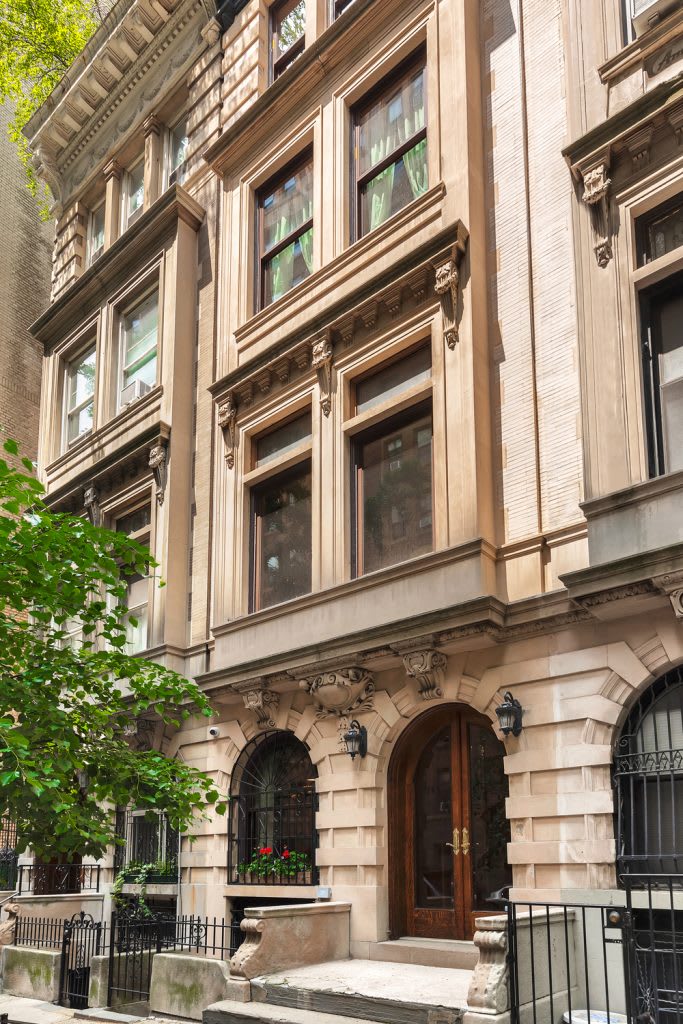 SHARE THIS STORY